Laminating Film: Premium Grade-Matte 1″ core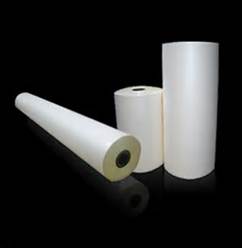 Laminating Film: Premium Grade-Matte 1″ core
$52.00 – $95.00
Highest Quality for temperature-sensitive inks and papers
Designed for two-sided laminating
Mils: 1.7, 3 (5 size options)
Temperature: 220-260 degrees
Combine sizes and mil weights for maximum quantity discount
Quantity Discounts on 10 or More Rolls!
Premium roll laminating film melts at a lower temperature making it perfect for professional applications. Matte film provides a beautiful non-glare finish and is available in several lengths, core sizes, and thicknesses. 
This roll laminating film is perfect for temperature-sensitive inks and papers. A quality film that won't cloud, for or peel.  Combine sizes and mil weights for maximum quantity discounts.  
Because roll laminators require two rolls of film to operate, we package our rolls of film two to a package. Rolls are priced per roll, but you must order in increments of two.