Magnet Pouch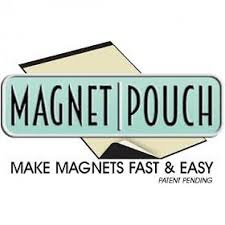 Magnet Pouch
$0.59 – $10.20
Magnets apply to any magnetic metal surface
Perfect for creating signage
Variety of sizes in matte or gloss
Sold individually
For use with a thermal pouch laminator
These magnet pouches (sold individually) are clear on the front side but contain a magnet on the back, allowing you to create beautiful, professional magnets with your home or office laminating machine.  Magnet pouches are sold individually and come in a variety of sizes. You can choose a matte or glossy finish.  
These are perfect for creating promotional materials, teaching aids, fridge magnets, signage, business cards, photo displays, menus, emergency phone numbers, and "save the date" cards. Magnets apply to any magnetic metal surface, including car doors, file cabinets, school lockers, refrigerators, smart boards, and magnetic white boards and chalkboards.
*Magnet pouches are sealed with thermal heat and require a pouch laminator.
Due to the thickness of these pouches, magnet pouches work best on 6 roll pouch laminating machines.
Watch this video that demonstrates how magnet pouches work with your pouch laminating machine.