Laminating Film: Premium Clear 2-1/4″ core / Clearance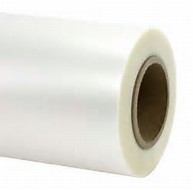 Laminating Film: Premium Clear 2-1/4″ core / Clearance
$15.00 – $75.00
Highest Quality for two-sided laminating
Perfect for temperature-sensitive items, or items with high ink coverage
Melts at a lower temperature
Mils: 5,10
Combine sizes for maximum quantity discounts!
Premium 2-1/4″ core roll laminating film melts at a lower temperature making it perfect for professional applications. This film has a lower melt point and an aggressive adhesive making it perfect for temperature-sensitive items, or items with high ink coverage.
Because roll laminators require two rolls of film to operate, we package our rolls of film two to a package. Rolls are priced per roll, but you must order in increments of two. Check out all of our laminating film options here!