Coil Crimper & Cutter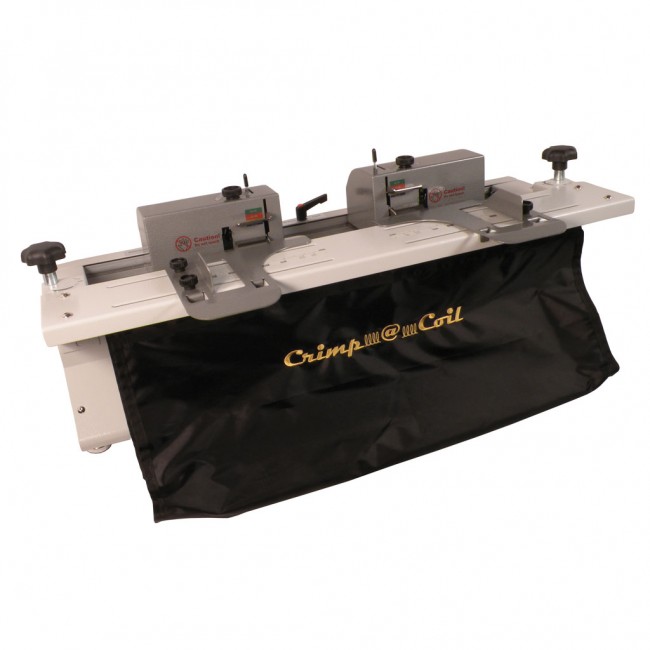 Coil Crimper & Cutter
$1,399.00
Crimps & cuts both sides at the same time
Production process is smooth, easy, and efficient
Coil sizes: 6mm to 50mm with no changing out parts
Crimping length: 6" to 17"
One year manufacturer warranty
The Akiles Crimp@Coil leads its class in cycle speed. With its durable, all-metal construction and simple five-step setup, this coil crimper/cutter will make your production process smooth, easy, and efficient. Since the Akiles Crimp@Coil crimps and cuts both ends of the coil at the same time, project completion is a one-step process. The electric operation allows for high volume use without user fatigue, and the coil alignment guides reduce user error while allowing for faster workflow. If you're looking for a durable, efficient electric coil & crimper, consider the Akiles Crimp@Coil.
Learn More
Manufacturer's video of the Akiles Crimp@Coil in action
Akiles Crimp@Coil User Manual
Manufacturer's brochure for the Akiles Crimp@Coil
Features
All Metal Construction
Easy set-up—only takes seconds to change coil or sheet size settings
Coil alignment guides—for perfect, consistent results every time by centering coils as they progress to the knives
Fast cycle speed—54 cycles per minute for fastest cycle speed in class
Electric foot pedal operation—for hands-free use
Large waste catcher—for fewer interruptions during production
Weight: 51 lbs.