Clear Acetate Covers: Gloss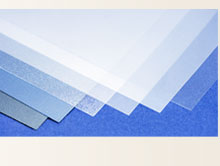 Clear Acetate Covers: Gloss
$14.41 – $49.00
Beautiful crystal clear gloss finish
Waterproof, durable, and see-through
Mils: 5, 7 & 10
13 size options
100 pieces per package
Combine sizes and mil weights for maximum discounts
Quantity Discounts at 10 or more packages!
Our clear acetate covers are sold 100 pieces to a package and come in a beautiful crystal-clear gloss finish, designed to showcase your project's full-color finish or show off your company's logo or other corporate branding. 
Clear gloss acetate covers are waterproof, durable, and see-through, and are available in three thicknesses and a variety of sizes depending on your project's needs.
Options
8-3/4 x 11-1/4″ size has 2 rounded corners
Choose 5mil, 7mil, or 10mil weight
10 mil covers can be purchased pre-punched for 19-ring comb binding
Covers are priced per 100 pieces
10 mil are 5 packages per case
5 & 7 mil are 10 packages per case