Corner Rounder Dies: Akiles Diamond-5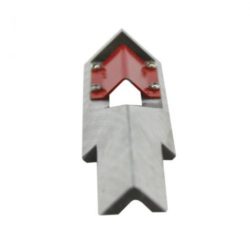 Corner Rounder Dies: Akiles Diamond-5
$275.00
Electric corner rounder
Made from hardened steel
Punch thickness: up to 1.97"
Dies: 3/8", 1/4", or 1/8".
For use with the Akiles Diamond 5 Corner Rounder
These additional die for the Akiles Diamond-5 Electric Corner Rounder expands the function of your machine even further by allowing you to cut different angles and shapes than the stock die that come with your machine.
These corner rounding die are made from hardened steel and are designed to punch through up to 1.97″ thick material with minimal wear on the blade. Choose from 3/8″, 1/4″, or 1/8″.