Coil Binding Machine: CoilMac-ER Plus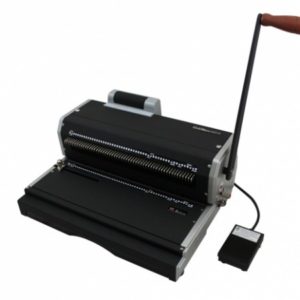 Coil Binding Machine: CoilMac-ER Plus
$630.00
13" Manual Punch & Electric Inserter
Punches up to 15 sheets
Pitch: 4:1+ oval holes
7/8" Binding Capacity
One year manufacturer warranty
The CoilMac ER+ is a fully featured, heavy-duty manual coil punching machine with a built-in electric inserter. The revolutionary coil pitch is specifically designed to give you centered holes on an 11″ sheet.   An ideal partner for mid-volume workloads.
Features:
Margin & Depth Controls
All Punch Die System
Crimper Included
Metal Construction
Weight: 38 lbs.