Luggage Strap – 6″ Clear Loop (100 Count)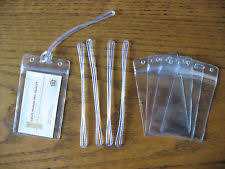 Luggage Strap – 6″ Clear Loop (100 Count)
$9.50
Durable clear plastic loop
Perfect for travelers and students!
For use on suitcases, backpacks, duffel bags, and carryalls
Plastic Loop Luggage Straps are 6″ long and will hold tight to your luggage and suitcases while they are handled by airport and travel personnel. Simply place the loop through your baggage tag slit, and loop back through itself to create a tight hold.
Make sure your belongings are clearly marked!  Use these durable clear plastic luggage loops to attach ID tags to your suitcases, backpacks, duffel bags, and carryalls. Perfect for travelers and students!
Luggage tags holders are sold separately.