Badge Holder – Proximity Card (100 count)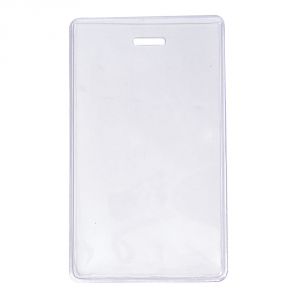 Badge Holder – Proximity Card (100 count)
$58.00
Designed to lock your ID badge in
Perfect for RFID/proximity reader cards
Two Style options
Can hold multiple cards without splitting
For use with lanyards, loops or straps
These vinyl badge holders are designed to lock your ID badge in—just insert your card through the top opening, then thread your lanyard or retractable badge clip through the slot at the top.
Perfect for RFID/proximity reader cards, or for use with our Clear Luggage Loops, these vinyl ID card holders can hold multiple cards without splitting.
Vertical inside dimensions: 2.30" x 4.25"

Horizontal inside dimensions: 3.63" x 2.50"
View our catalog for even more options!