Velo Binding Machine – SecureBind V3000-Pro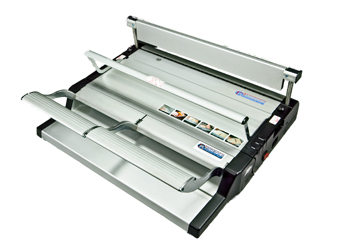 Velo Binding Machine – SecureBind V3000-Pro
$1,199.00
Hot Knife System
Max punch capacity: up to 25 sheets (20 pound paper)
Max binding thickness: up to 3" (20 pound paper)
Max binding length: 14"
One-year manufacturer warranty
The SecureBind V3000-Pro is designed for efficiency, from the two-handle punch that allows you to punch either horizontally or vertically, to the split function capability that allows you to use the punch and the binder separately, the SecureBind V3000-Pro just makes work faster! The hot knife system securely binds the velo strips while also neatly removing the extra length on the pins. 
The LED light display lets you know when the machine has completed the binding process so you can remove your document. Bindings are durable and secure with very little user effort. 
Features
2 handle manual punch—for easier operation
Hot knife system—for durable, secure bindings
Split function capability—punching and binding parts can be separated for increased efficiency
Adjustable side margins—to avoid awkward half-punches off the page margins
LED light display—shows machine progress and allows user to know when project is bound