Disposable Face Mask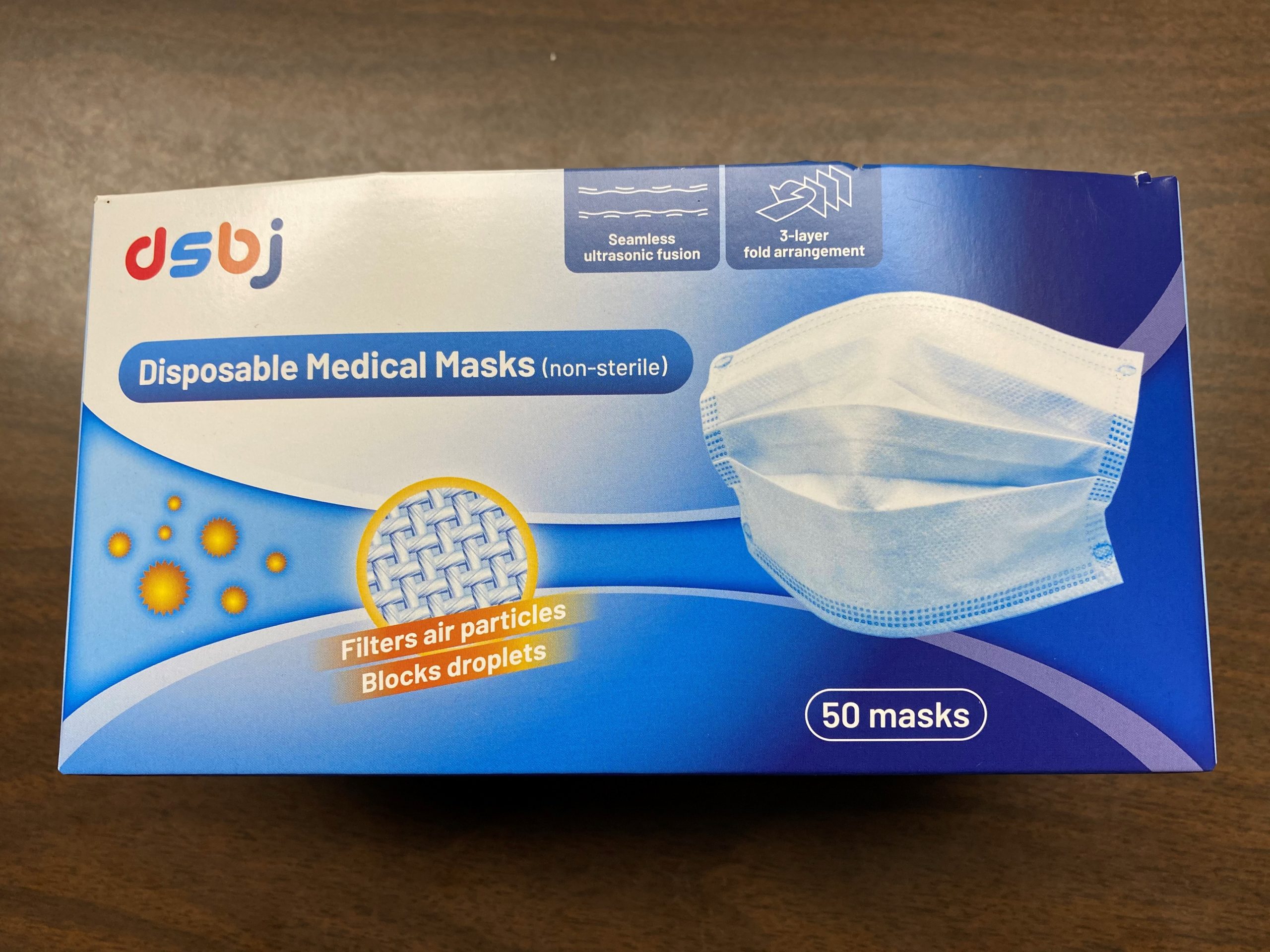 Disposable Face Mask
$15.00 – $69.95
Filters out particulates and blocks droplets
Three filter layers
Package size: 10pk. or 50 pk.
We reserve the right to limit quantities; subject to stock on hand
Our disposable face masks are comprised of three filter layers: two outer layers of non-woven fabrics and one middle layer of melt-blown fabric.
Face masks are for use in ordinary environments to block the exhalation or spraying of contaminants from the mouth or nose. Nose clips assure a customized fit. Elastic ear loops keep masks in place. 
Fit mask over nose and mouth with blue non-woven fabric facing outwards. Dispose after use.